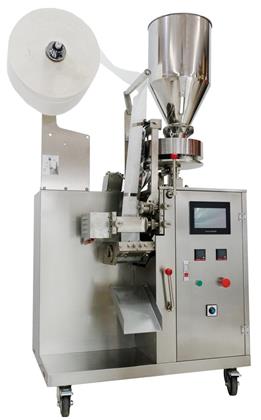 Automatic packaging machine
Automatic packaging machine ys-150 automatic packaging machine
Characteristic
1. It is suitable for the packaging of small granular articles such as soup bags, desiccants, granules and broken tea in the instant noodle industry.
2. It can automatically complete the functions of bag making, metering, filling, sealing, cutting and counting.
3. Packaging materials: tea filter paper, composite membrane, non-woven fabric.
Sealing method: three side sealing
Technical parameter
Measurement range: 10 - 60 g (6 ~ 50 ml)
Bag making size: width (W): 30 - 110 mm; length (L): 70 - 150 mm
Packing speed: 30 - 100 bags / min
Packing Speed
Overall dimension: 900 * 750 * 1750 mm
Dimension ( L * W * H )
Overall weight: 350 kg
Total power: AC220V / 50Hz / 1.5kw
Optional equipment
Code printer
Beat
Sealing method: three side sealing